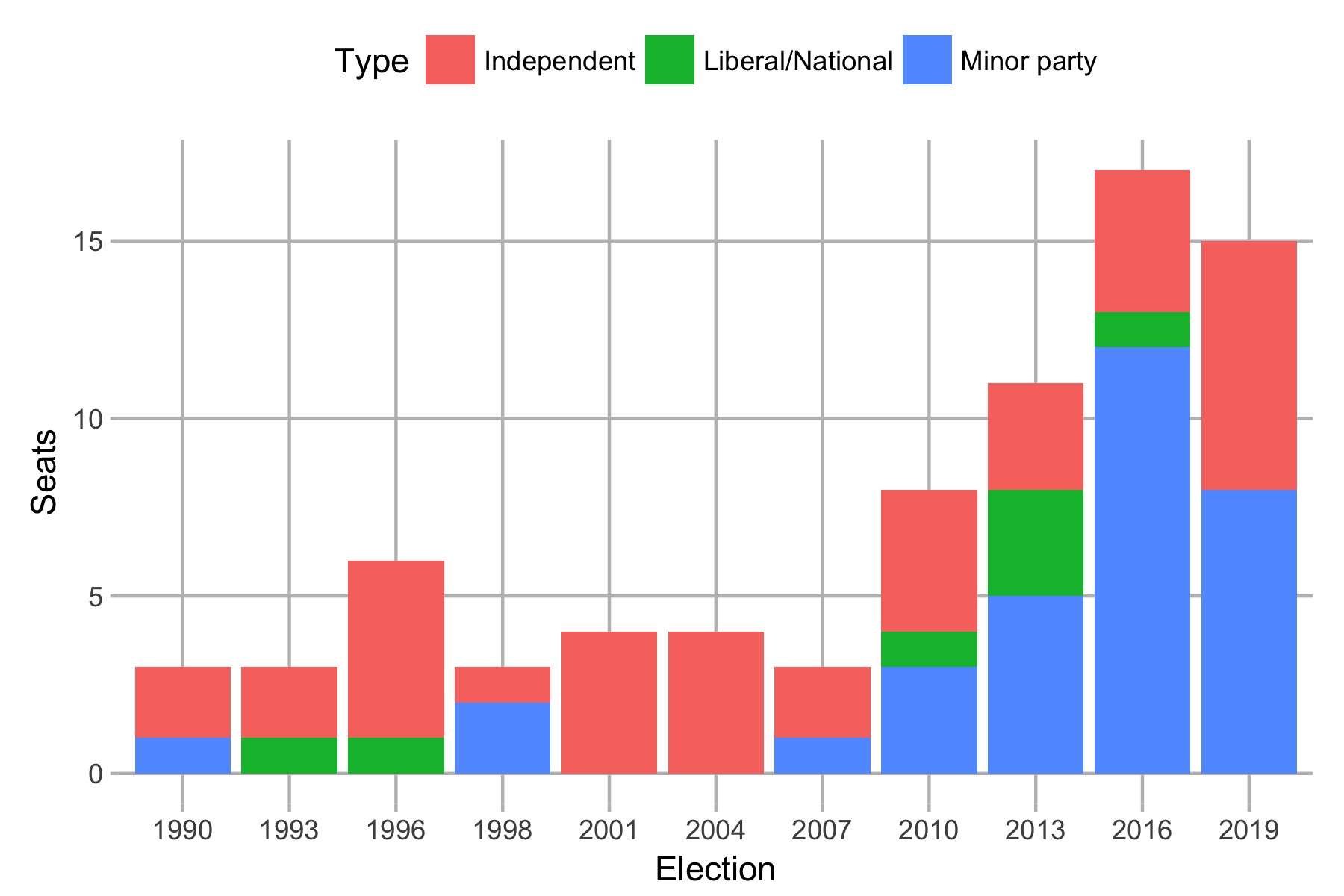 This post draws on analysis in my chapter in Morrison's Miracle, a forthcoming book from ANU Press and Academy of the Social Sciences in Australia about the 2019 federal election.
Most seats in the House of Representatives at the 2019 election were still won by one of the major parties, but below the surface the position of the major parties doesn't look so dominant.
The major parties polled just 74.8% of the formal vote in the House of Representatives, the lowest figure at any recent election. This was down from 76.8% at the 2016 election, which was already one of the lowest figures.
Most House of Representatives contests have traditionally been races between a Labor candidate and a Coalition candidate, but at a certain point that doesn't hold up when the major party vote keeps dropping.
We can see that in the "nonclassic" seat count. These are seats where the final matchup was not between Labor and the Coalition. It can include contests between the Liberal and National parties but more commonly involve minor parties or indepenents.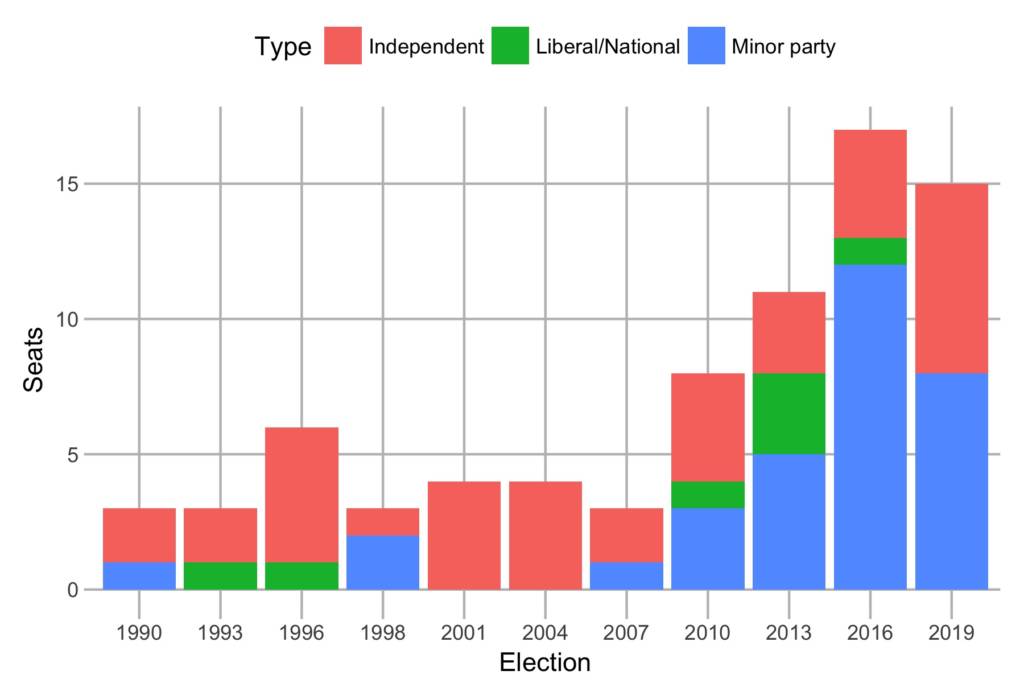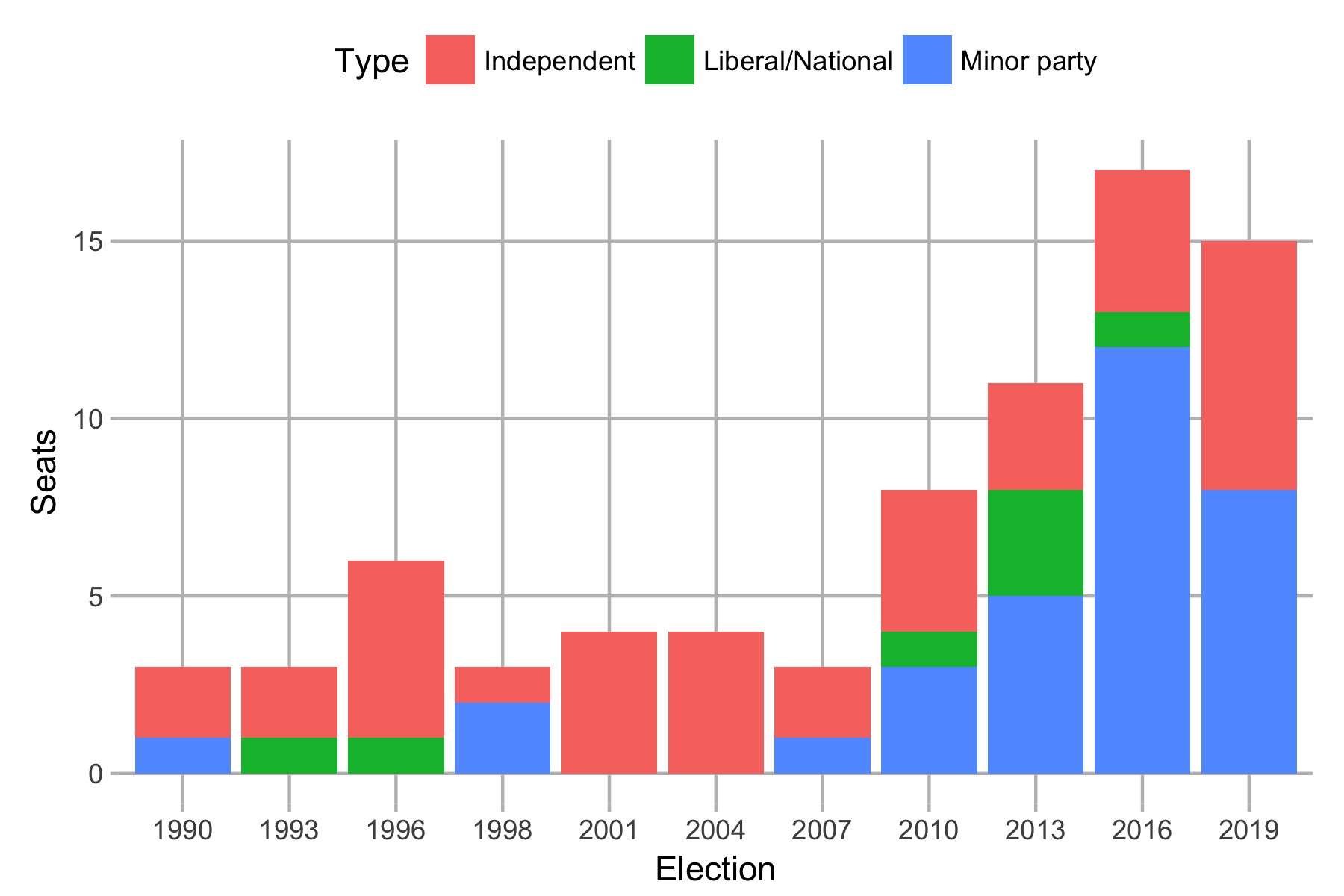 This number peaked at 17 seats out of 150 in 2016 and dropped slightly to 15 out of 151 at the 2019 election. The 2016 count included more minor party candidates, while 2019 featured more independents.
The Nick Xenophon Team made the top two in four seats in 2016, while its successor Centre Alliance just managed one seat in 2019.
New independents came in the top two in 2019 in Cowper, Farrer, New England, Warringah and Wentworth.
This trend can also be seen in a broader range of electorates when you examine the number of seats where preferences were required (ie. seats where no candidate polled a majority of the primary vote).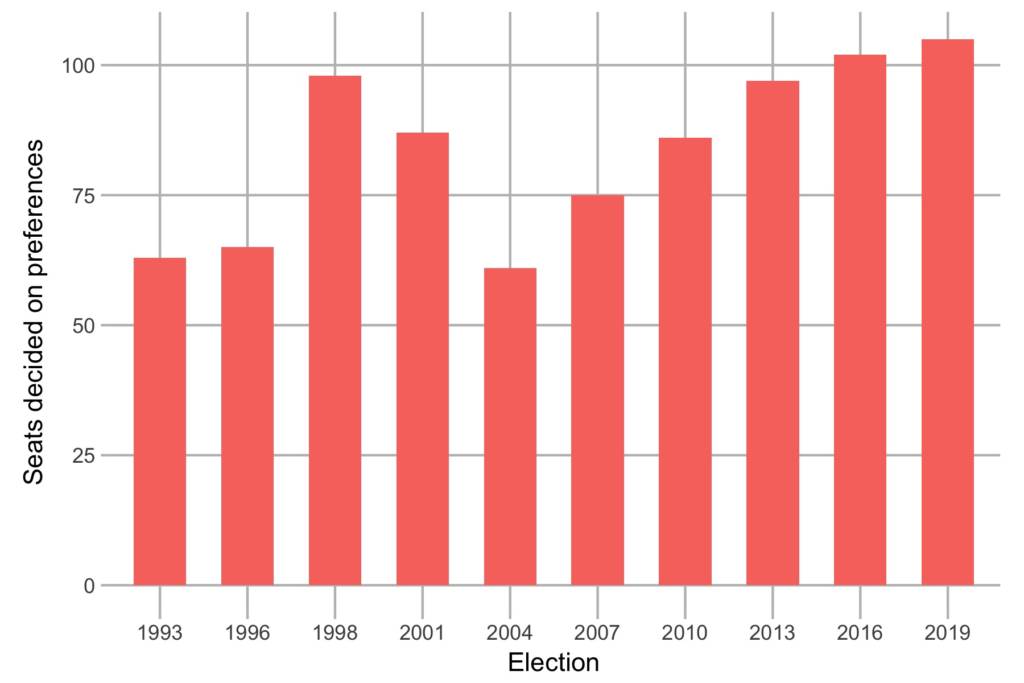 2016 was the first election where over 100 seats required preferences to decide on a winner, but 2019 went even further.
I don't think we can assume that this trend of voters moving away from the major parties will continue at the next election, but if it does we're bound to see more races where the major parties are no longer dominant.