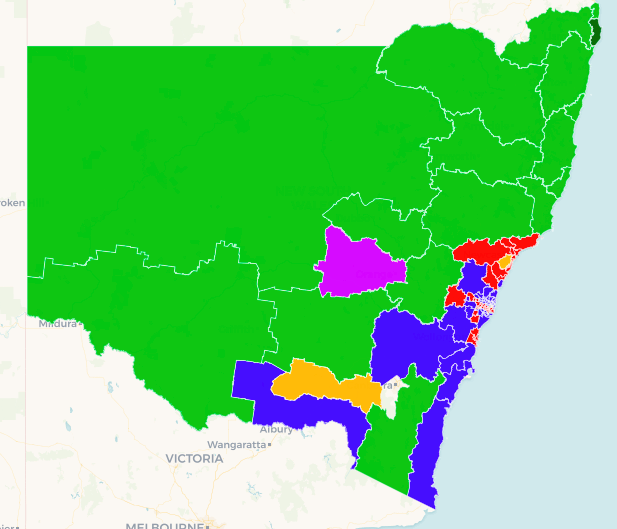 The state election in New South Wales is just over two months away, and my complete guide to the election is now published here.
The guide includes profiles of all 93 seats, as well as a guide to the Legislative Council election.
I can now also provide a list of every candidate for the state election that I know of. Thanks to Nick Casmirri for doing much of the work finding candidates.
The list will continue to expand until nominations close in early March. There are still a number of sitting MPs who haven't made it entirely clear if they are running for re-election, but probably are.
So far we have identified 84 Labor candidates, 46 Greens candidates and a combined total of 54 candidates for the Coalition. The Shooters, Fishers and Farmers, who generally did not run candidates for lower house seats until by-elections in the current term, have announced 18 candidates.
You can view the candidate list here. You can also view the latest version of the federal election candidates list.
I will periodically update the candidate lists on each seat guide. If there is a missing candidate, or a website address for a candidate, please email it to me or post it in the comments and it will be updated the next time I clear the backlog.
You can also browse through this map and click on any seat to see the margin and a link to that seat's profile.