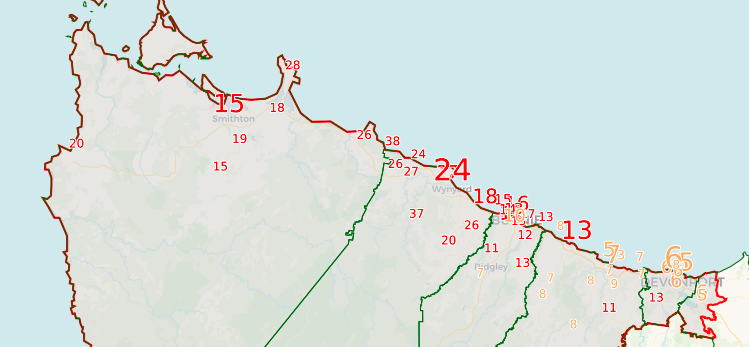 The by-elections last night ended up being quite clear and not particularly close in the end. I've put together a few maps to highlight some interesting elements.
This first map shows Longman. You can toggle between three different results layers: the 2PP vote, the 2PP swing to Labor, and the swing to One Nation.
The second map shows Braddon, and starts with the primary vote for independent candidate Craig Garland. You can toggle to a 2PP swing map. Overall the ALP has achieved roughly the same result as in 2016, so booths have swung in both directions in equal parts.
I'll be back later tonight with a quick podcast, but enjoy these maps in the meantime.