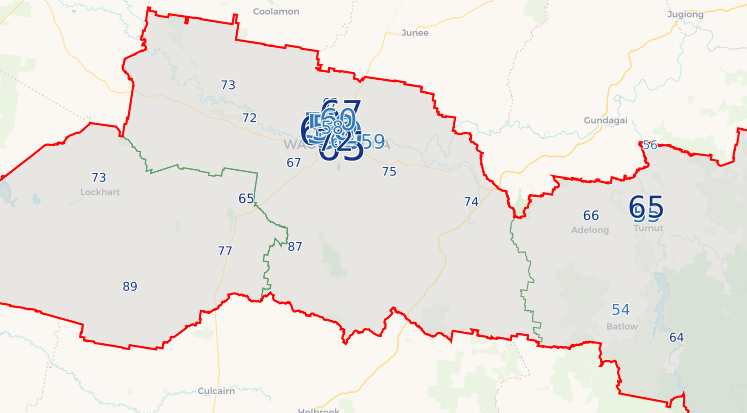 I've been steadily posting one seat guide every day. This week I've been posting guides to the respective Senate races, and then hopefully I'll follow those up with federal Victorian seat guides (although I may need to post a few Victorian state seats to bridge the gap) but I've decided to prioritise one seat which has been in the news.
The NSW state seat of Wagga Wagga is normally considered a very safe Liberal seat. There is now some doubt about whether the sitting MP Daryl Maguire will finish the last eight months of his term after resigning from the party following recent findings at ICAC. If there is a by-election, I will convert this seat guide into a by-election guide, but for now it's the sixth NSW state seat guide I've posted.
[EDIT: Gladys Berejiklian has now announced that Maguire will be resigning next week, so the link is now the guide to the by-election.]
Read the guide to Wagga Wagga.
You can see the list of all NSW state seat guides here. My plan at the moment is to post the rest of the guide after the Victorian state election in November, but if you would really like to see a particular seat you can make a request if you donate $5 or more per month via Patreon.