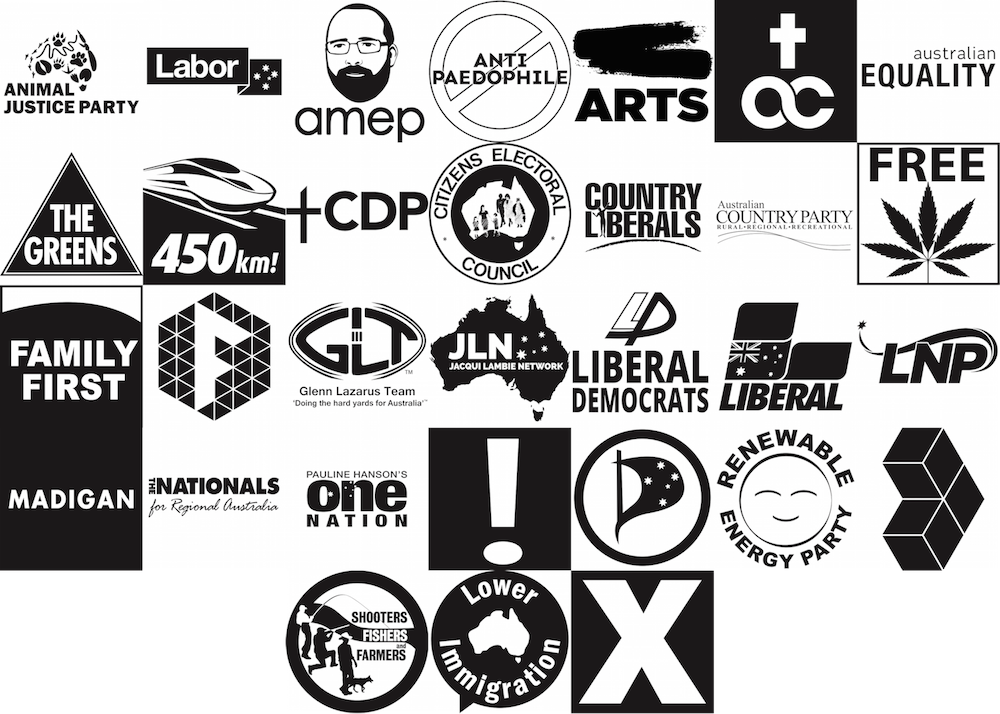 I have a blog post in the Guardian today about the flood of party logos being registered by political parties since the Senate reform legislation was passed in March. At the upcoming election, all parties will get to have their logo printed on ballots – above the line in the Senate and next to the candidate's name in the lower house.
The Guardian has included a series of logos alongside my article, below you can see all 31 logos which had been put on notice at the time of the writing. I've tried to shrink them down to roughly the size we would expect them to be on the ballot (between 7mm x 7mm and 10mm x 10mm).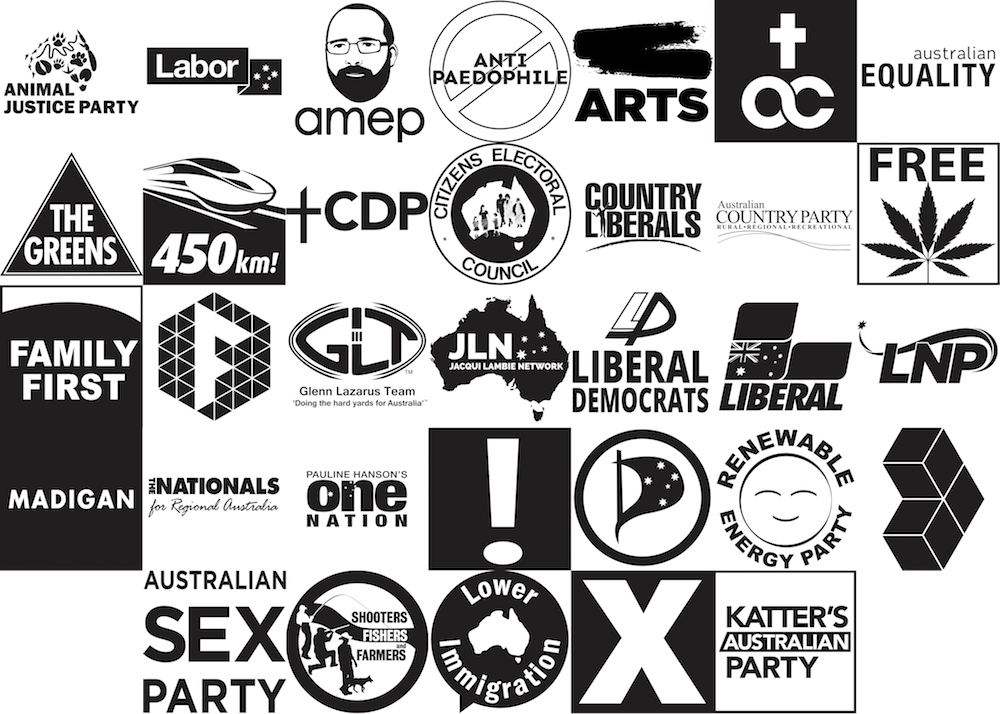 You can click on the image to see a larger version.