The North East covers the old counties of Northumberland and Durham. It covers Newcastle upon Tyne, Sunderland, Durham, Sedgefield, Stockton and Middlesbrough.
North East England is the strongest area for the Labour Party in the UK. Out of the 30 seats at the last election, Labour won 28. The exceptions were the two large rural seats stretching from the urban fringe to the Scottish border, which elected one Liberal Democrat and one Conservative.
The primary opposition to Labour in the region is the Liberal Democrats. Labour polled 53% in 2005, the Lib Dems polled 23% and the Conservatives polled under 20%. On the new boundaries, the Lib Dems are considered to be the second-place party in 19 out of 27 Labour seats. Having said that, the Labour majority in most seats is very large. In only one seat in the region, City of Durham, was the winning majority less than 10% of the vote.
The redistribution abolished a Labour seat in the Tyne and Wear county, leaving Labour with 27 seats, and one each for the Lib Dems and Tories.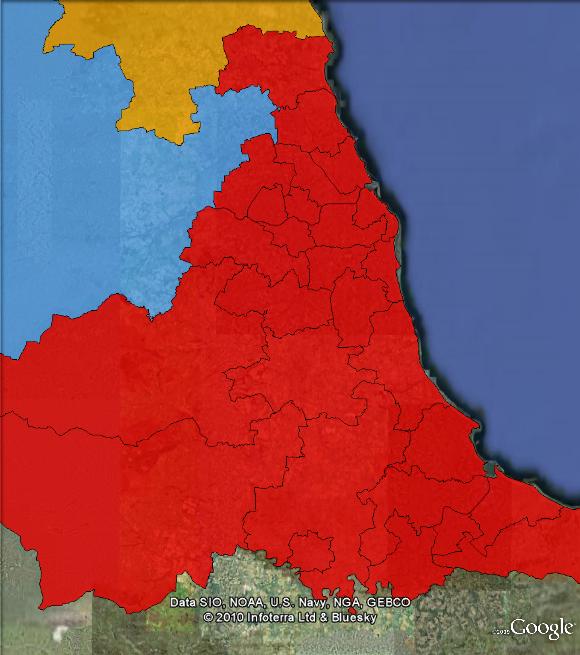 Recent history
1987 – LAB 23, CON 6, LD 1
1992 – LAB 25, CON 4, LD 1
1997

– LAB 28, CON 1, LD 1

2001 – LAB 28, CON 1, LD 1
2005 – LAB 28, CON 1, LD 1
The recent history of the North East isn't particularly interesting. The Conservatives held six seats at the 1987 landslide election. They lost two of those seats to Labour in 1992, and three more in 1997. The 2001 and 2005 elections saw repeats of the 1997 election result.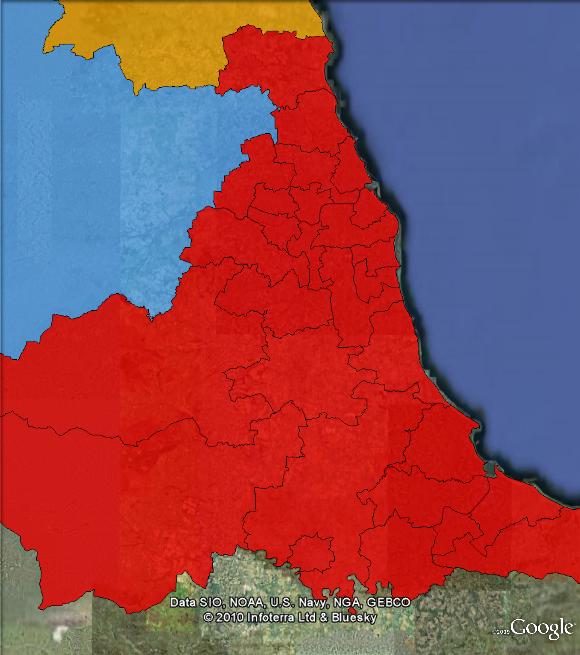 The key seats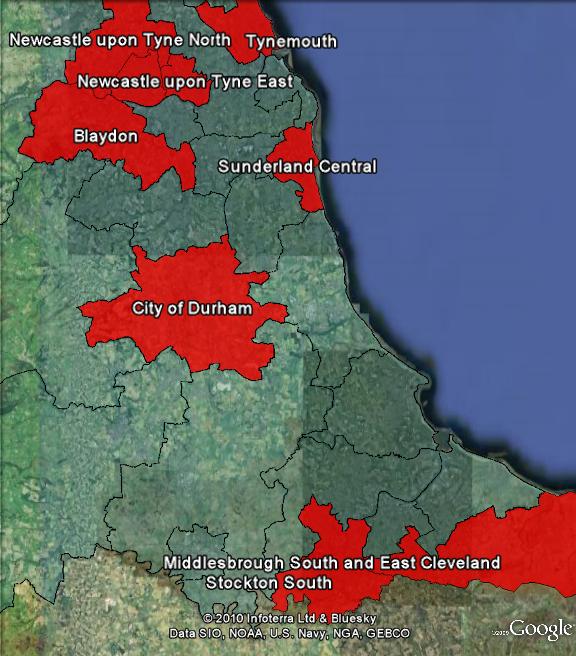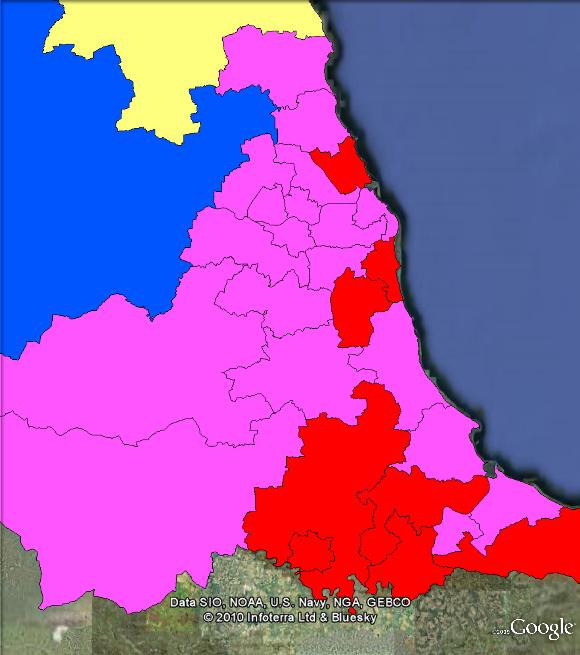 Elsewhere: profiles of the election in the North East at The Guardian and UK Polling Report.