LAB 8.83% vs MAORI
Incumbent MP
Rino Tirikatene, since 2011.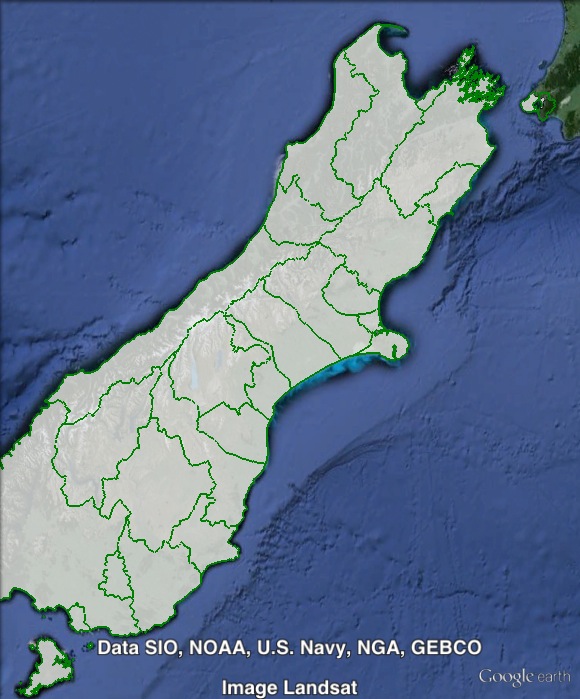 Geography
Te Tai Tonga is the largest electorate in New Zealand. The Māori electorate covers voters on the Māori roll across the entirety of the South Island, as well as parts of the Wellington region, including a majority of Wellington City and Lower Hutt.
Redistribution
No change.
History
Te Tai Tonga was created in 1996, to replace the former seat of Southern Maori. That electorate covered all of South Island, as well as Wellington, the Waiarapa and Hawkes Bay. Te Tai Tonga retracted back to the Wellington area, due to the creation of a fifth Māori seat.
Southern Maori was held by Labour from 1938 until its abolition in 1996.
Eruera Tirikatene won Southern Maori at a 1932 by-election for the Ratana Movement in 1932. He joined Labour in 1936, and held Southern Maori until his death in 1967. The southern Māori electorate was held by Tirikatene and his daughter continuously from 1932 to 1996, and has been held by his grandson since the 2011 election.
Whetu Tirikatene-Sullivan won the Southern Maori by-election in 1967. Like her father, she served as a minister in the Labour government from 1972 to 1975.
In 1996, Tirikatene-Sullivan ran as the Labour candidate for Te Tai Tonga, but was narrowly defeated by New Zealand First candidate Tu Wyllie.
Wyllie held Te Tai Tonga. He was the only one of five NZF Māori MPs to stay loyal to the party after a split in 1998, and was defeated for re-election in 1999.
Labour candidate Mahara Okeroa won Te Tai Tonga in 1999. He won re-election in 2002 and 2005.
At the 2005 election, Okeroa won Te Tai Tonga by a 13.1% margin over the newly formed Māori Party. Green list MP Metiria Turei was re-elected after coming third in Te Tai Tonga. She has served as a list MP since 2002, and Green Party co-leader since 2009.
At the 2008 election, Okeroa was defeated by Māori Party candidate Rahui Katene by a 5.5% margin. Okeroa was not ranked highly enough on the Labour list to win a list seat.
Katene held the seat for one term. In 2011, she suffered a 15.5% swing against her. The Labour vote also went down by 1%, with the swing flowing to the Mana Party, the Green Party and Legalise Cannabis.
The Labour Party's Rino Tirikatene has held the seat since 2011. He is the grandson of Eruera Tirikatene, and the nephew of Whetu Tirikatene-Sullivan.
Candidates
Assessment
Te Tai Tonga is a marginal seat, with an 8.8% margin for Labour. The seat could be vulnerable to the Māori Party if they are running a strong campaign. Despite the marginality of this seat, Labour should benefit from the personal vote for their incumbent MP, and the Māori Party is not polling as strongly as they were when they won Te Tai Tonga in 2008.
2011 election results
Electorate Votes
Party Votes
Candidate
Party
Votes
%
Swing
Votes
%
Swing
Rino Tirikatene

Labour

6786
40.62
-1.18
6791
38.52
-11.05
Rāhui Kātene
Māori
5311
31.79
-15.51
2379
13.49
-8.76
Dora Langsbury

Green

2546
15.24
+4.34
2789
15.82
+8.61
Clinton Dearlove
Mana
1360
8.14
+8.14
1043
5.92
+5.92
Emma-Jane Kingi
Legalise Cannabis
703
4.21
+4.21
230
1.30
+0.26

National

2631
14.92
+3.78
New Zealand First
1544
8.76
+3.20
Conservative
120
0.68
+0.68
United Future
43
0.24
+0.05
ACT
32
0.18
-0.48
Democrats
16
0.09
+0.06
Alliance
7
0.04
-0.03
Libertarianz
4
0.02
0.00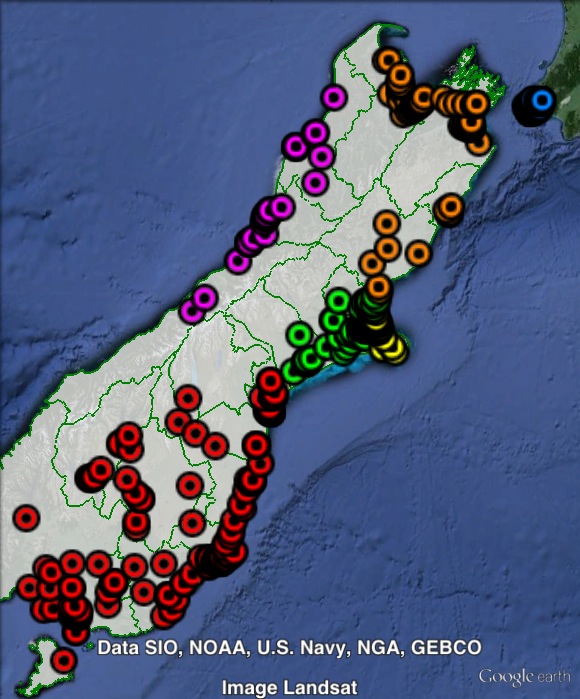 Booth breakdown
Booths in Te Tai Tonga have been divided into six areas. All polling places on the North Island have been grouped as 'Wellington'. Those places in the Christchurch council area have been grouped together.
The remaining council areas in the seat were split into:
Central – Ashburton, Selwyn and Waimakariri
North – Hurunui, Kaikoura, Marlborough, Nelson and Tasman
South – Central Otago, Clutha, Dunedin, Gore, Invercargill, Mackenzie, Queenstown-Lakes, Southland, Timaru, Waimate and Waitaki
West Coast – Buller, Grey and Westland
Labour topped the poll in all six areas, with a vote ranging from 37.9% in Wellington to 52.6% in West Coast. The Māori Party came second on the electorate vote in all six areas, ranging from 26.5% in the south to 35.8% in Wellington.
On the party vote, Labour topped the poll in all six areas. The Green Party came second overall, and came second in Wellington. The National Party came second in the south, Christchurch, central and the West Coast. The Maori Party came third in Wellington and West Coast, and second in the north.
Voter group
Electorate votes
Party votes
Total
% of votes
LAB
MAORI
GRN
LAB
GRN
NAT
MAORI
South
42.95
26.53
17.58
40.12
14.98
16.46
10.36
3,867
23.15
Christchurch
42.55
31.77
14.90
40.01
15.29
15.63
13.14
3,699
22.14
Wellington
37.88
35.79
13.73
36.95
19.13
9.61
16.50
3,437
20.57
North
41.24
31.99
14.15
39.77
13.87
13.24
15.56
1,816
10.87
Central
42.90
31.55
14.52
35.60
11.94
23.77
11.83
916
5.48
West Coast
52.55
28.16
9.31
40.38
9.21
17.78
12.55
451
2.70
Other votes
34.52
35.04
16.31
36.12
17.32
15.96
14.03
2,520
15.08