ALP 17.5%
Incumbent MP
Bill Shorten, since 2007.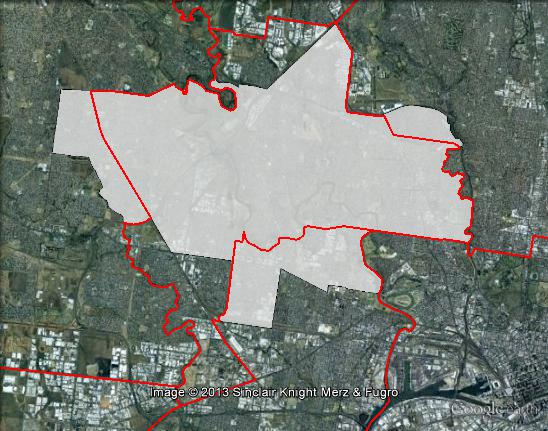 Geography
Western Melbourne. Maribyrnong covers suburbs near the Maribyrnong River, including a majority of Moonee Valley council area, parts of Brimbank council area and a small part of Maribyrnong council area. Suburbs include Albion, Kealba, Essendon, Aberfeldie, Moonee Ponds, Niddrie and Keilor.
Redistribution
Maribyrnong lost Sunshine to Gellibrand and Keilor Park to Calwell, and gained St Albans and Kings Park from Gorton, Braybrook and Maribyrnong from Gellibrand, and Strathmore from Wills. This increased the Labor margin from 16.9% to 17.5%.
History
Maribyrnong was created for the 1906 election. Apart from a few early wins by conservative parties, the seat has almost always been won by the ALP.
The seat was first won in 1906 by Samuel Mauger, a member of the Anti-Socialist party. Mauger had previously held Melbourne Ports since Federation. He joined the Commonwealth Liberal Party on its formation in 1909, but lost Maribyrnong in 1910 to Labor candidate James Fenton.
Fenton held the seat continuously for the next two decades, and became Minister for Trade in the Scullin government in 1929. He served as Acting Prime Minister in 1930 when Scullin was travelling, and during this period he breached with the majority of the Labor caucus, and in 1931 he followed Joseph Lyons out of the ALP and joined the new United Australia Party.
Fenton won re-election in 1931 as a UAP candidate, and served as a minister for the first year of the Lyons government, but fell out with the government and served out his term as a backbencher, losing the seat in 1934 to the ALP's Arthur Drakeford.
Drakeford served as Minister for the Air and Minister for Civil Aviation for the entirety of the Labor government from 1941 to 1949, and held his seat until his defeat at the 1955 election, when preferences from anti-communist Labor rebels (who later formed the Democratic Labor Party) delivered the seat to Liberal candidate Philip Stokes.
Stokes managed to hold on to the seat for the next decade as Maribyrnong saw a high vote for the DLP. Stokes held the seat until his defeat in 1969.
Maribyrnong was won in 1969 by the ALP's Moss Cass. Cass served as Minister for the Environment in the Whitlam government, and retired from Parliament in 1983.
The seat was won in 1983 by Alan Griffiths. Griffiths joined the ministry after the 1990 election, and served as a minister until he was forced to resign from the ministry in 1994 due to allegations that he used his electoral office resources to bail out a failed sandwich shop venture. He retired from Parliament in 1996.
Maribyrnong was won in 1996 by Bob Sercombe, a former Victorian state MP. Sercombe had served as Deputy Leader of the ALP before attempting a leadership coup against John Brumby, Leader of the Opposition. Sercombe briefly served as a junior shadow minister after the 2004 election. He was challenged for preselection in 2005 by AWU National Secretary Bill Shorten, and he withdrew.
Shorten won the seat in 2007, and was re-elected in 2010. Shorten was appointed as a Parliamentary Secretary after the 2007 election. He was appointed as a minister in 2010 and joined cabinet as Minister for Employment and Workplace Relations in December 2011.
Candidates
Assessment
Maribyrnong is a safe Labor seat.
2010 result
| | | | | |
| --- | --- | --- | --- | --- |
| Candidate | Party | Votes | % | Swing |
| Bill Shorten | ALP | 42,404 | 55.38 | -2.19 |
| Conrad D'Souza | LIB | 22,262 | 29.07 | -0.95 |
| Tim Long | GRN | 9,077 | 11.85 | +5.03 |
| Colin Moyle | FF | 1,988 | 2.60 | +0.02 |
| Robert Livesay | DEM | 841 | 1.10 | -0.47 |
2010 two-candidate-preferred result
| | | | | |
| --- | --- | --- | --- | --- |
| Candidate | Party | Votes | % | Swing |
| Bill Shorten | ALP | 51,193 | 66.86 | +1.54 |
| Conrad D'Souza | LIB | 25,379 | 33.14 | -1.54 |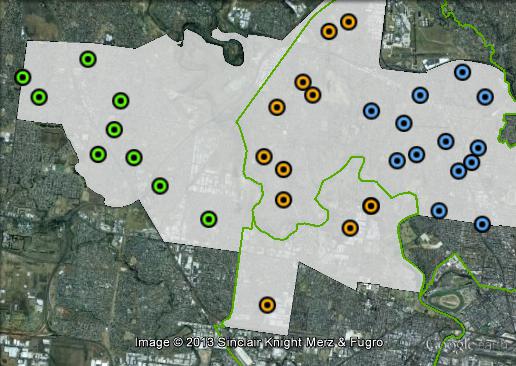 Booth breakdown
Booths have been divided into three areas: east, central and west. Polling places in Brimbank Council have been grouped as 'west'. Polling places in Moonee Valley council area have been split into East and Central, with the small number of polling places in Maribyrnong council area are also grouped with Central.
The ALP won a majority in all three areas, varying from 58.9% in the east to 78.3% in the west. The Greens vote varied from 9.7% in the centre and the west to 14.1% in the east.
| | | | | |
| --- | --- | --- | --- | --- |
| Voter group | GRN % | ALP 2PP % | Total votes | % of ordinary votes |
| East | 14.09 | 58.94 | 22,482 | 39.58 |
| Central | 9.68 | 67.18 | 20,354 | 35.83 |
| West | 9.67 | 78.26 | 13,966 | 24.59 |
| Other votes | 12.42 | 67.05 | 23,221 | |