ALP 5.8%
Incumbent MP
Anna Burke, since 1998.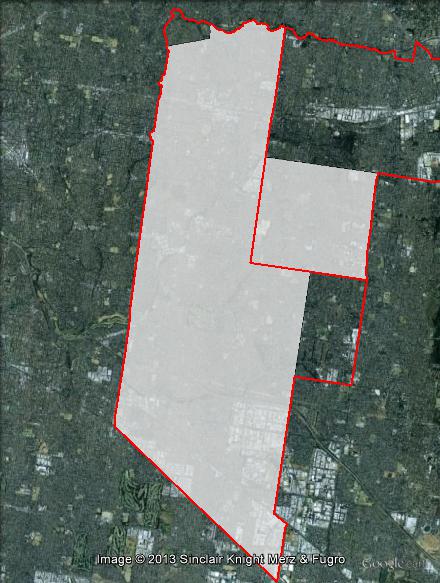 Geography
Eastern suburbs of Melbourne. Chisholm covers most of the western half of Monash council area and the western half of Whitehorse council area, along with a small part of Kingston council area. Suburbs include Burwood, Burwood East, Oakleigh, Chadstone, Mount Waverley, Box Hill and Mont Albert.
Redistribution
Chisholm lost part of Mont Albert North to Kooyong and Glen Waverley to Bruce. In exchange, Chisholm gained Burwood East and part of Forest Hill from Deakin. The ALP's margin was cut from 6.1% to 5.8%.
History
Chisholm was created for the expansion of the House of Representatives at the 1949 election. For the 1950s, 1960s and 1970s, the seat was relatively safe for the Liberal Party. Boundary changes saw the seat become a marginal seat in the early 1980s, and in the last decade it has firmed up as a relatively safe seat for the ALP.
The seat was first won in Kent Hughes for the Liberal Party. Hughes was a former Deputy Premier of Victoria who had enlisted in the military at the outbreak of the Second World War, and ended up captured as part of the fall of Singapore and spent four years as a prisoner of war before returning to state politics, and moving to Canberra in 1949.
Hughes was chairman of the organising committee for the Melbourne Olympics in 1956, but after the Olympics was dropped from the ministry, and sat on the backbenches until his death in 1970.
Tony Staley won the 1970 by-election for the Liberal Party. He served as a junior minister in the Fraser government from 1976 until his retirement from politics in 1980. He went on to serve as Federal President of the Liberal Party.
The Liberal Party's Graham Harris held on to Chisholm in 1980, but with a much smaller margin then those won by Hughes or Staley. He was defeated in 1983 by the ALP's Helen Mayer.
Mayer was re-elected in 1984, but lost the seat in 1987 to the Liberal Party's Michael Wooldridge. Wooldridge quickly became a senior Liberal frontbencher, and served as Deputy Leader of the Liberal Party from 1993 to 1994. Wooldridge was appointed Minister for Health upon the election of the Howard government in 1996. Wooldridge moved to the safer seat of Casey in 1998, and retired in 2001.
Chisholm was won in 1998 by the ALP's Anna Burke, who has held the seat ever since, and was elected Deputy Speaker after the 2007 election. Anna Burke was elected Speaker in October 2012.
Candidates
Josh Fergeus

(Greens)

Anna Burke 

(Labor)

Luzio Grossi (Sex Party)
Melanie Vassiliou (Rise Up Australia)
John Nguyen

 (Liberal)

Brian Woods (Palmer United Party)
Martin Myszka (Family First)
Vidura Nalin Jayaratne (Secular Party)
Pat Shea (Democratic Labour Party)
Assessment
Anna Burke's 5.8% margin could make her seat vulnerable, but the swing against Labor is likely to be less in Victoria than other states, and that could see Labor hold on in Chisholm while seats with larger margins fall elsewhere.
2010 result
| | | | | |
| --- | --- | --- | --- | --- |
| Candidate | Party | Votes | % | Swing |
| Anna Burke | ALP | 34,492 | 44.53 | -3.59 |
| John Nguyen | LIB | 31,093 | 40.15 | +0.70 |
| Josh Fergeus | GRN | 9,196 | 11.87 | +3.40 |
| Phil Goodman | FF | 2,107 | 2.72 | +0.27 |
| Nimrod Evans | SEC | 562 | 0.73 | +0.73 |
2010 two-candidate-preferred result
| | | | | |
| --- | --- | --- | --- | --- |
| Candidate | Party | Votes | % | Swing |
| Anna Burke | ALP | 43,439 | 56.11 | -1.27 |
| John Nguyen | LIB | 33,991 | 43.89 | +1.27 |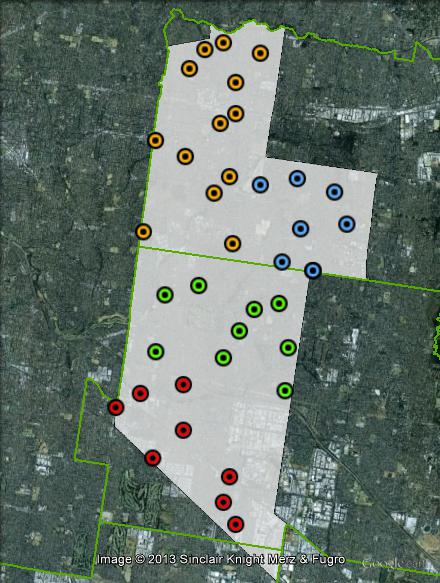 Booth breakdown
Booths have been divided into four areas. Polling places in the City of Monash have been divided between Clayton-Oakleigh in the south and Mount Waverley in the north. Booths in the City of Whitehorse have been divided between Box Hill in the west, and "North-East".
The ALP won a majority between 53.9% and 55.3% in three of the four areas. Labor's majority was much larger (65.4%) in Clayton-Oakleigh.
| | | | | |
| --- | --- | --- | --- | --- |
| Voter group | GRN % | ALP 2CP % | Total votes | % of ordinary votes |
| Box Hill | 12.98 | 55.32 | 22,447 | 34.83 |
| Mount Waverley | 10.78 | 54.96 | 19,347 | 30.02 |
| North-East | 10.68 | 53.94 | 12,524 | 19.44 |
| Clayton-Oakleigh | 11.12 | 65.41 | 10,122 | 15.71 |
| Other votes | 12.76 | 54.25 | 20,588 | |