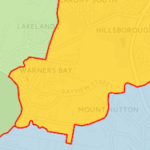 Lake Macquarie is by far the biggest non-Sydney council facing election this month. The council covers suburbs on three sides of the lake, on the southern edge of the Newcastle metropolitan area.
The area leans strongly towards Labor at state and federal elections, but in local politics the council is contested between Labor and the centre-left Independent Lake Alliance, with the Liberal Party also having a foothold on the council.
The Alliance led the council from 2004 until 2012, with Greg Piper as mayor. Piper was elected to the state parliament in 2007, and has held that seat ever since.
Labor gained ground in 2012, with Jodie Harrison winning the mayoralty. Harrison was elected to represent Charlestown in the state parliament in 2014, and will be stepping down as mayor at this election.