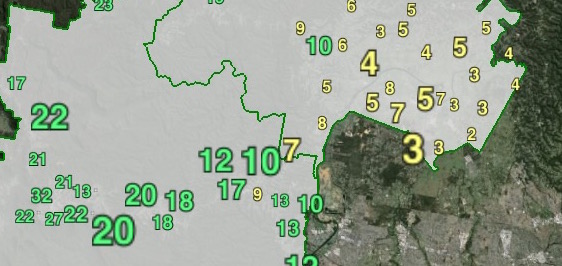 As a further taste of the seat guides being posted now on the Tally Room (53 and counting), I thought I'd run through another three interesting seats. Today these three seats are all seats with above-average Greens votes, but also with a wide variation in the Greens vote across the seat.
These seats are: Batman in the inner north of Melbourne, Macquarie on the north-western fringe of Sydney, and Richmond in the north-eastern corner of New South Wales.
I'd like to remind readers that comments are open on all fifty-three seat guides posted so far – comments have been posted on every guide, with almost 800 comments posted so far this month. Please join in and let us know your thoughts about your local seat or another seat that you are familiar with.