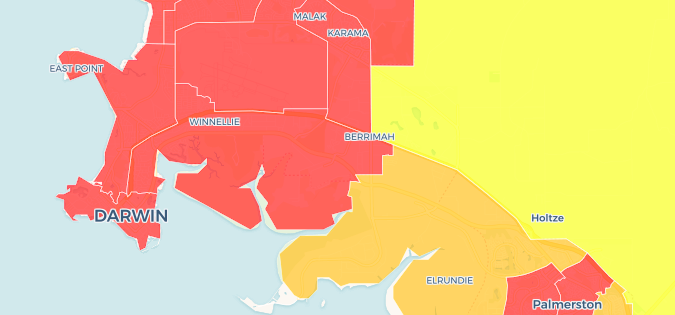 Over a week after the Northern Territory election, there are still four seats where the count is extremely close. I thought I might run through these races quickly.
These four seats are Araluen, Barkly, Blain and Namatjira.
Labor has won thirteen seats (including Arnhem and Fong Lim), the CLP has won six (including Braitling, Brennan, Daly and Katherine), and two have been won by independents.
Declaration votes were counted yesterday, and recounts are due to be held in all of these remaining undecided seats today.
The Territory Alliance's Robyn Lambley leads in Araluen by 18 votes. Her lead was as small as twelve votes after Friday.
Labor's Sid Vashist leads in Barkly by just fifteen votes – down from a 23-vote lead on Friday.
Labor's Mark Turner leads by thirteen votes in Blain, down from a 14-vote lead on Friday.
The closest race is Namatjira, where the CLP's Bill Yan leads by just seven votes. This is down from a nine-vote lead on Friday.
It seems likely that the current leaders will win in Araluen, Barkly and Blain, but Namatjira is genuinely deadlocked. It'll be interesting to see if anything changes in the recounts.
If you want to look back at how the margins have changed, Kevin Bonham has been liveblogging the post-count.