Unfortunately I wasn't able to follow results last night for the two Tasmanian Legislative Council seats that went to the polls yesterday. Tasmania's upper house never faces the polls all at once – its fifteen seats go to the polls over a six year cycle, with two or three seats up for a vote every May.
This year, the two seats were southern Huon, where Paul Harriss stepped down earlier this year to run (successfully) as a Liberal candidate in Franklin at the Tasmanian state election, and northern Rosevears, where centre-left independent Kerry Finch was facing a challenge from the Liberal Party.
Finch easily faced down the Liberal challenge in Rosevears, while the race in Huon will be decided on preferences.
Keep reading below for more analysis.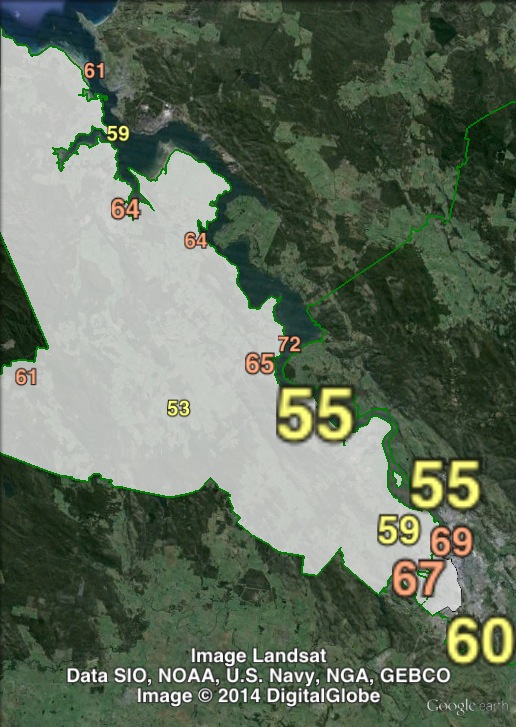 The Liberal Party has traditionally avoided running in Legislative Council elections, and has never previously challenged a sitting independent MLC, only running and winning seats when an MLC retires.
In Rosevears, Kerry Finch has positioned himself as one of the more left-wing members of the Council, and the Liberal Party decided to run a candidate against him.
Finch easily batted off the challenge. At the time of writing, Finch has polled just over 60% of the vote in the two-candidate race. Finch's vote peaked at 62% in the north, with 61% in the south and 59.6% in the centre of the seat.
The southern seat of Huon has been a solid conservative seat in the past. Paul Harriss held the seat for three terms between two attempts as the Liberal candidate for Franklin.
The Hodgman family held the seat for an extended period. Michael Hodgman (father of the current Premier) held the seat from 1966 to 1976, and then his brother Peter held the seat until 1986. Both left the seat to run for another elected office. Their father Bill had also served in the Legislative Council in the 1970s and 1980s.
Despite this pedigree, Peter Hodgman's return to Huon has not produced an easy win.
Hodgman leads on primary votes, with just over 26% of the vote. Huon Valley Mayor Robert Armstrong won just over 20%, followed by self-described "progressive independent", and Huon Valley councillor, Liz Smith. A fourth-placed candidate, Jimmy Bell, sits on 15.5% of the vote.
While Hodgman leads, preferences from Bell, Smith and three other independents adds up to over 34% of the vote, and could well swing the result from Hodgman to Armstrong.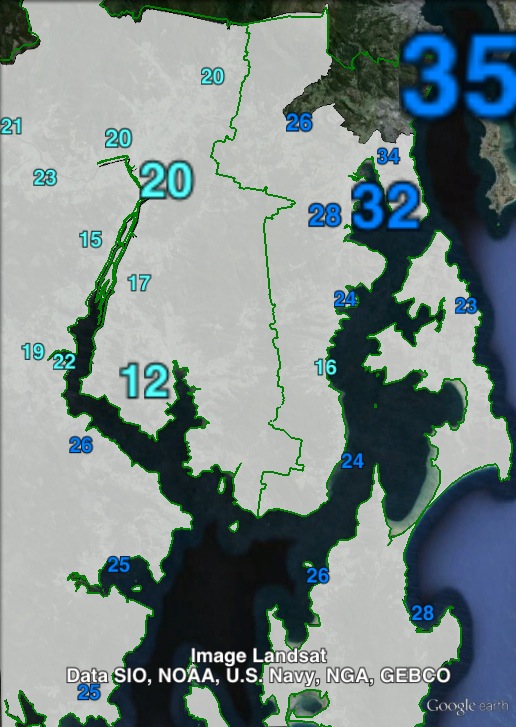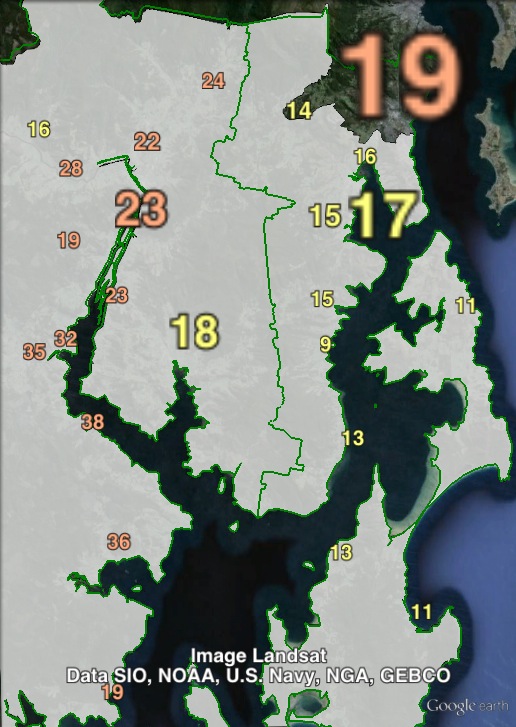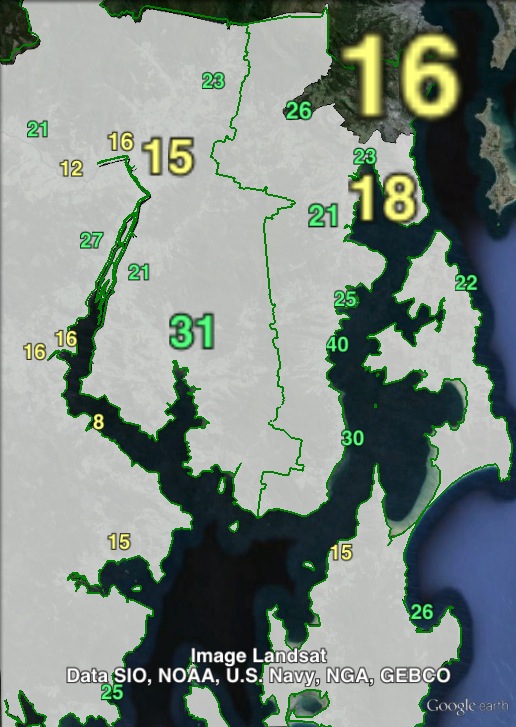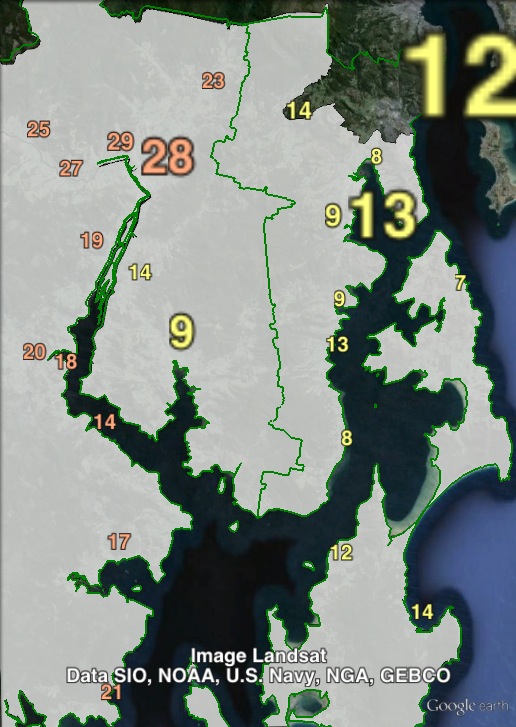 This will be the last election I'll be covering for this blog until the New Zealand election in September.
I may come back and post occasionally with updates from my work preparing guides to all of the major elections that I'll be covering over the coming year.