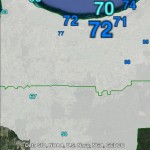 Voters in the WA town of Busselton and surrounding areas will be going to the polls later this year in a by-election for the state electorate of Vasse, after the resignation earlier this week of former Liberal leader and Treasurer Troy Buswell.
Buswell resigned as Treasurer in March after a recent mental health breakdown, and revealed that he was living with bipolar disorder.
Vasse is a very safe Liberal seat and should be safely retained by the Liberal Party. A date has not been set yet, but the by-election should take place later this year, with a WA state election not due until March 2017.
You can now read the guide to the by-election, including 2013 election results and maps of the electorate.