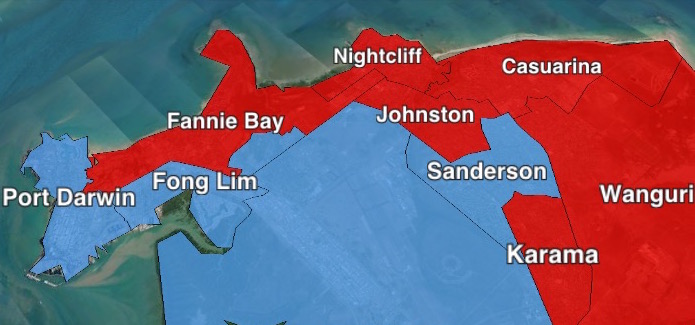 The Northern Territory has been undergoing a redistribution for the 25 seats in the Legislative Assembly, and the final boundaries were released last week.
Quite substantial changes were made compared to the draft boundaries – it was basically an entirely new map. A number of seats that were renamed in the draft were restored to their original name.
Antony Green has calculated the margins for the seats here.
The overall trends were similar, with the creation of the new seat of Spillett straddling Darwin and Palmerston, and the abolition of one of the three seats in Alice Springs.