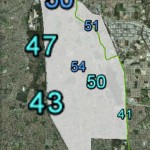 Kingsley is a marginal Liberal seat in northern Perth.
Andrea Mitchell won the seat off the sitting Labor MP in 2008. The ALP won the seat for the first time in 2005, before quickly losing the seat at the next election.
Kingsley covers the suburbs of Woodvale, Kingsley, Greenwood and parts of Warwick.